Paducah Day Nursery is More than Just a Daycare
"The emotional, social and behavioral competence of young children is a strong predictor of academic performance in school."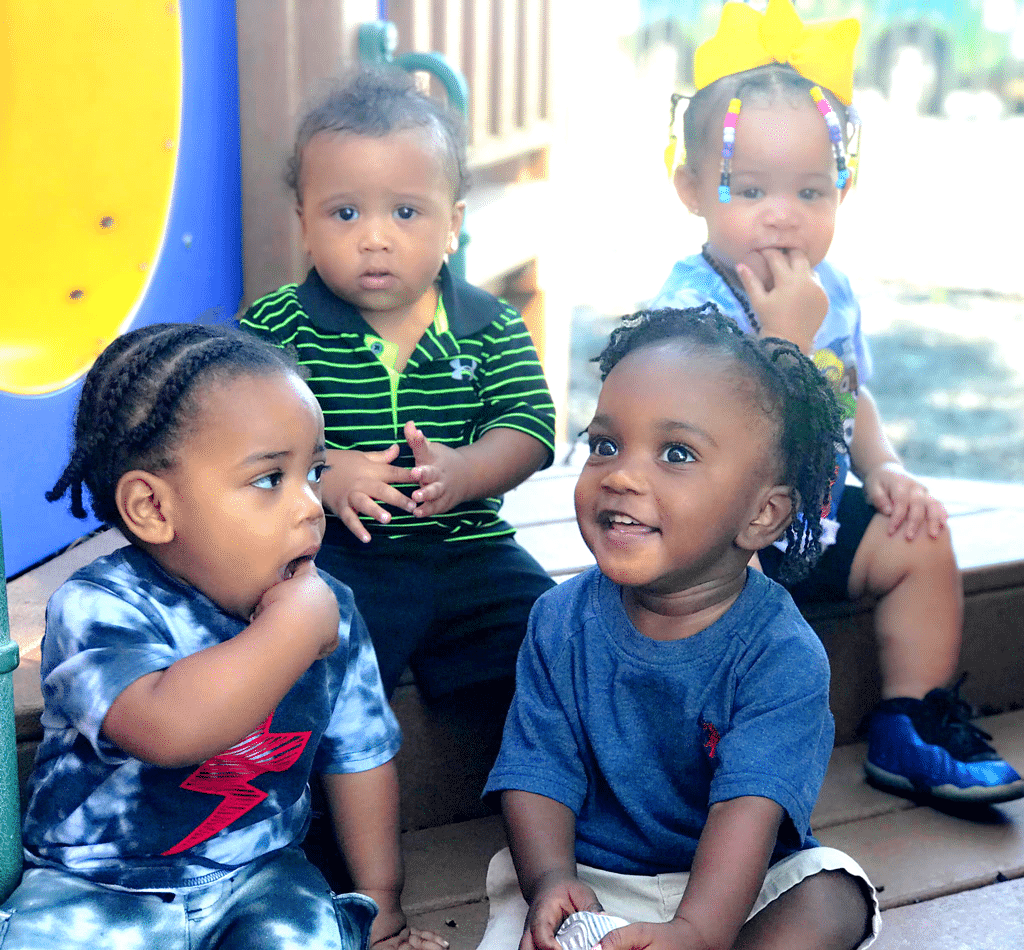 Our Vision
Our vision is for every child to receive an individualized educational experience to help them achieve their full potential. 
Our Mission
At PDNLC, we are more than just a daycare. Our dedicated teachers and staff provide a safe, nurturing, and supportive learning environment to meet the needs of children and families. We offer children educational resources that foster lifelong development and success.
Our Philosophy
We believe that children have a natural sense of discovery, curiosity, and imagination that can be activated and guided by passionate teachers who embrace a discovery approach to learning. 
We take responsibility to cultivate stimulating experiences and create workspaces where children are free to learn. 
Each child learns best from material that supports their learning style. The materials we use reflect our appreciation for many methods of learning, including sensory play. We are a facility whose interaction with children and families promotes growth that lasts long after our children move on.
Our non-profit organization was established in 1911 and incorporated in 1916. It was initially started for mothers entering the workforce who needed a safe place for their children to stay.
Today, we continues to offer quality care for children of parents with limited resources. Most of our children come from families of single-parent homes, and many are continuing their education while working to make ends meet. To better assist our families we offer three full meals a day, serving them supper before children leave for the day. 
We strengthen our relationships with families by building meaningful partnerships that foster two-way communication to better support each child's learning journey. 
Our ultimate goal is to prepare each child for primary and secondary education, and lay the foundation for life success.
The financial support of the United Way allows us to have a lower staff-to-child ratio, on-going continuing education for our staff, and enhanced activities to support learning in the classroom.
(click on a photo and use the arrows to scroll through all photos)
We Promote and Foster Educational Inclusion
PDNLC screens children within 90 days of enrollment and refers you to community resources to better assess your child's development.
Upon enrollment into our program, we will need to be advised of any possible limitations or restrictions your child may have, such as
Developmental delays
Sensory impairment
Physical disabilities
Behavioral issues
Learning disorders
Emotional issues
Family history (living/custodial arrangements)

 
We promote an inclusive environment, and work closely with services your child currently received for an Identified Educational Program (IEP) to help meet developmental and educational goals.
Our facility is committed to providing a conductive/efficient learning environment in which all children will have their individual needs met. This is the core of inclusive education.
Contact Paducah Day Nursery to Enroll Your Child Today